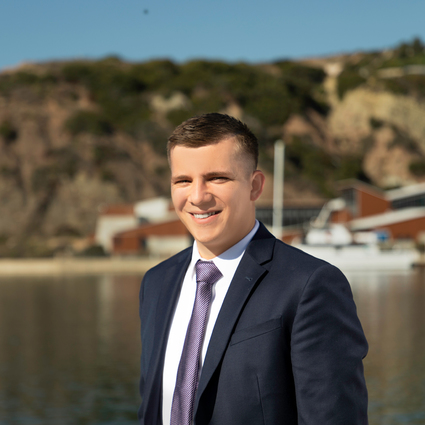 Chris Poturalski
REALTOR® | DRE# 02097657
A little about me
and why I love real estate
Christopher is an active Realtor®, who lives and specializes in Irvine real estate. His roots take him back to Indianapolis, Indiana to where he grew up and studied at Indiana University. As a recent graduate, Christopher majored in Liberal Arts along with minors in Psychology and Criminal Justice and was also on the track team during his Freshman year. His motivated lifestyle has brought him here to Southern California in order to reach his new goals and build his career. Why did Christopher choose Southern California? One word, opportunity. Southern California is a continually growing and highly desirable place to live and the potential here is never ending.
Christopher's main interest in starting a career in real estate includes helping guiding clients during a major milestone of their lives into purchasing a home, whether it being a first time home or upgrading/downsizing. It is his main goal to help clients into the home that they will want to call home for the rest of their lives. Orange County is a highly reputable place to live and the amenities are abundant. It is His job to make your home paradise. Outside of his work schedule, Christopher does enjoy exploring the area, trying new restaurants, and watching his favorite sports teams (Pittsburgh Steelers).
Christopher's family has been very supportive of his decision to start his career in a new world, and he will always live by their advice. He believes success does not come to you, you have to strive for it and you have to earn it. By pushing himself every day to new limits, he will grow in this industry to become knowledgeable about new market changes and set highly attainable goals.