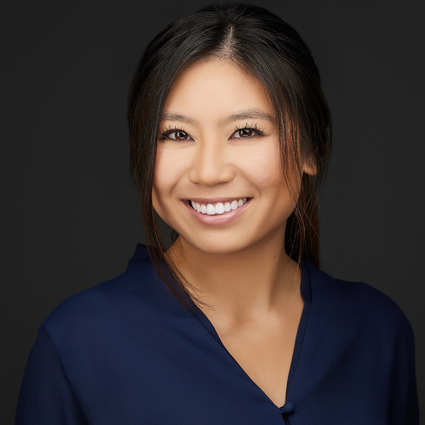 Katrina Lien
Realtor® | DRE# 02094191
A little about me
and why I love real estate
Katrina Lien was born and raised in Orange County, located in beautiful Southern California. She attended Cal State Long Beach and graduated with a Bachelor's Degree in Finance in 2018. Her hobbies include working out before she begins her day, reading a romance novel, watching a good movie, spending time with family/friends, and traveling around the world. With Katrina's personable, energetic, and optimistic personality, she remained working in many customer service environments and finally pursued her passion of becoming a realtor. Katrina is a huge people person and enjoys talking to others and connecting with them. She is a self-starter and is always eager to learn new things, no matter what challenges come her way.
Katrina came from a family with a strong real estate background. Both her parents were realtors in the past, and as a little girl, she would watch them work hard at the office to close deals for their clients. Her parents also brought her to many open houses on the weekends, and the idea of houses is what sparked her interest in real estate. She loved walking through any house and admiring its architecture. Katrina had become inspired by many different models of homes and loved that they each had their own unique character. Through her parents' inspiration and her life experiences, being a realtor had a deeper meaning than just making money. She loves that feeling of being able to help an individual or that couple find their perfect home or even help them sell a past to follow their dreams, wherever or whatever that may be. It's the thought of making someone else happy that motivates Katrina to continue this career path and in life as well.
Katrina's area focus is on single-family homes, especially located around the Orange County area. However, she is willing to expand her farm area and learn about other types of houses, whether that will be condominiums or townhouses, she will take on anything.
Full of positivity and inspiration, Katrina doesn't let anything bring her down. She believes that "Everything happens for a reason." If things don't go your way, it just means it wasn't meant to be and that there will always be something better waiting for you on the other end. It takes trial and error, but with an optimistic mindset and a strong work ethic, accomplishment will follow. A colleague once told her: "Hard work puts you in a position where luck will find you." You can't just sit at home and expect your dreams to come alive. You have to put all the time and energy into it and just remind yourself that the process is not always going to be easy or perfect. Finding your perfect home or selling a home from your past takes hard work, time, and patience, but at the end of the day, luck and satisfaction will find you.